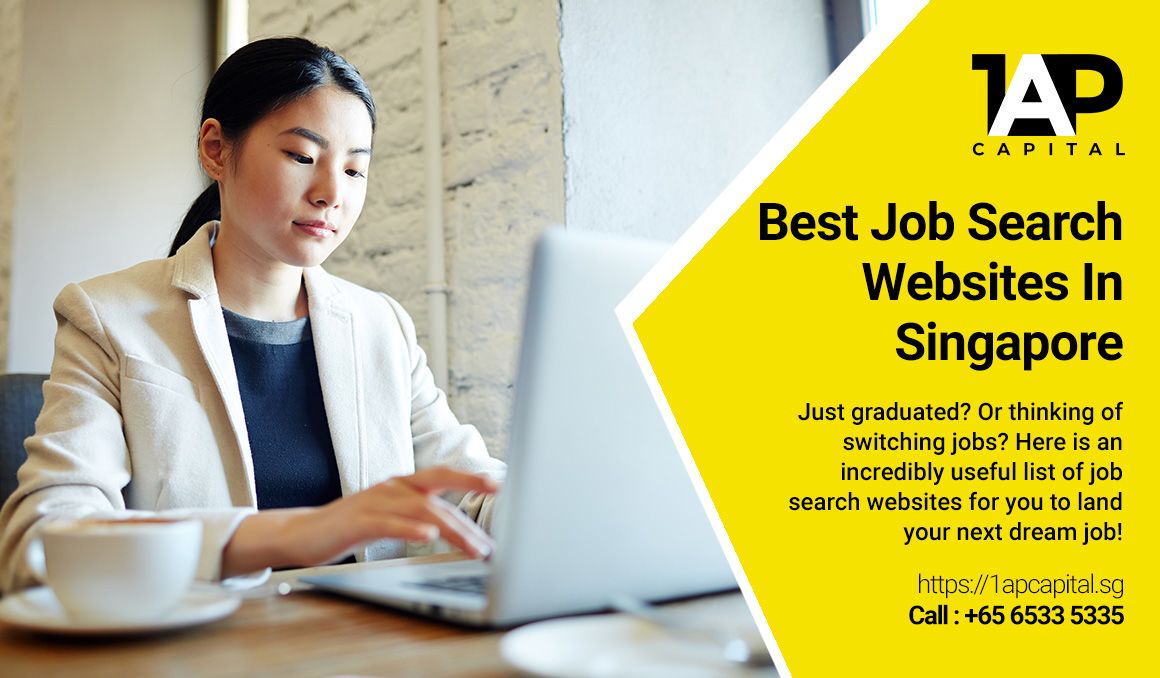 Study, graduate, find yourself a good job and improve your career prospects with time.
As morbid as it sounds, this will probably be the rite of passage for most of us.
On the bright side, as the saying goes, "Choose a job you love, and you will never have to work a day in your life."
Finding a good job doesn't depend solely on your skills, experience and education. It's about knowing where to look and how to improve yourself while searching for jobs!
Job Seeking Tips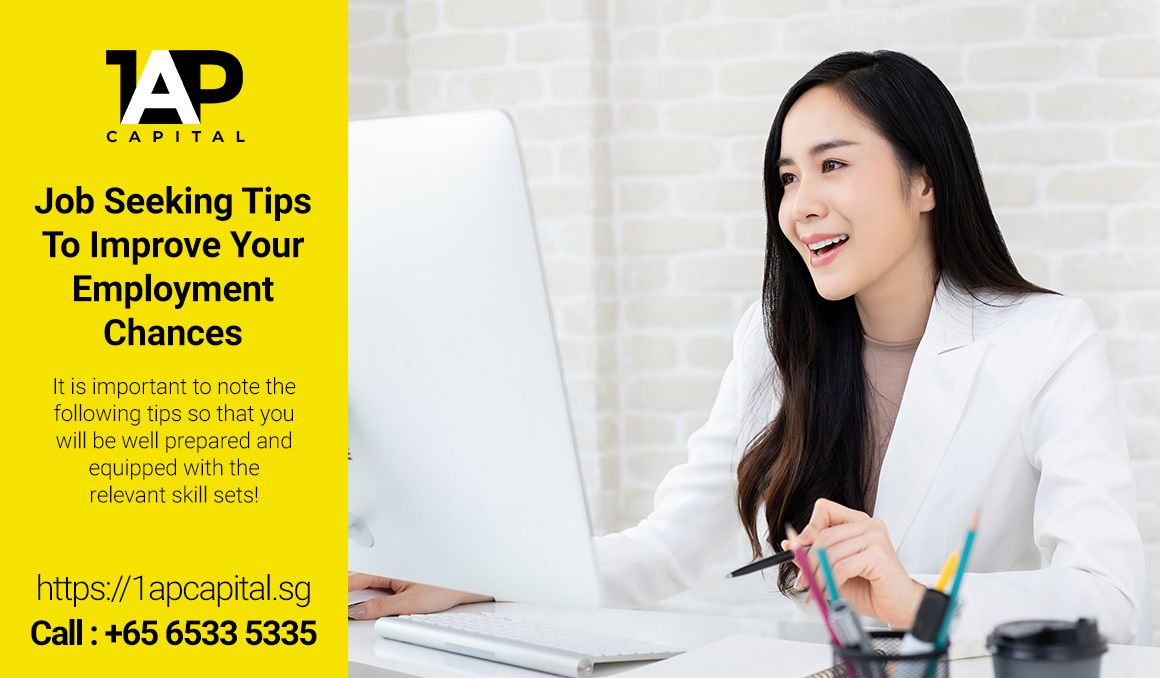 While you search for work, remember to:
Constantly improve your portfolio.
Personalize your resume and cover letter according to the employer so you can showcase your skills and strengths according to the job.
Analyze trends to find out where your best chances are.
Do role-playing with a friend, to help you exercise your interview skills and interpersonal communication.
Attend job fairs and networking events where you can meet more key-people in your line of work that would recommend you.
Adjust your expectations, and consider temp jobs as a means to gain more experience.
Continue your self-education to get certifications in unique niches in your industry.
Join a job seekers support group to find out more tips and tricks on landing a job.
Submit at least three applications/ day.
12 Best Job Search Websites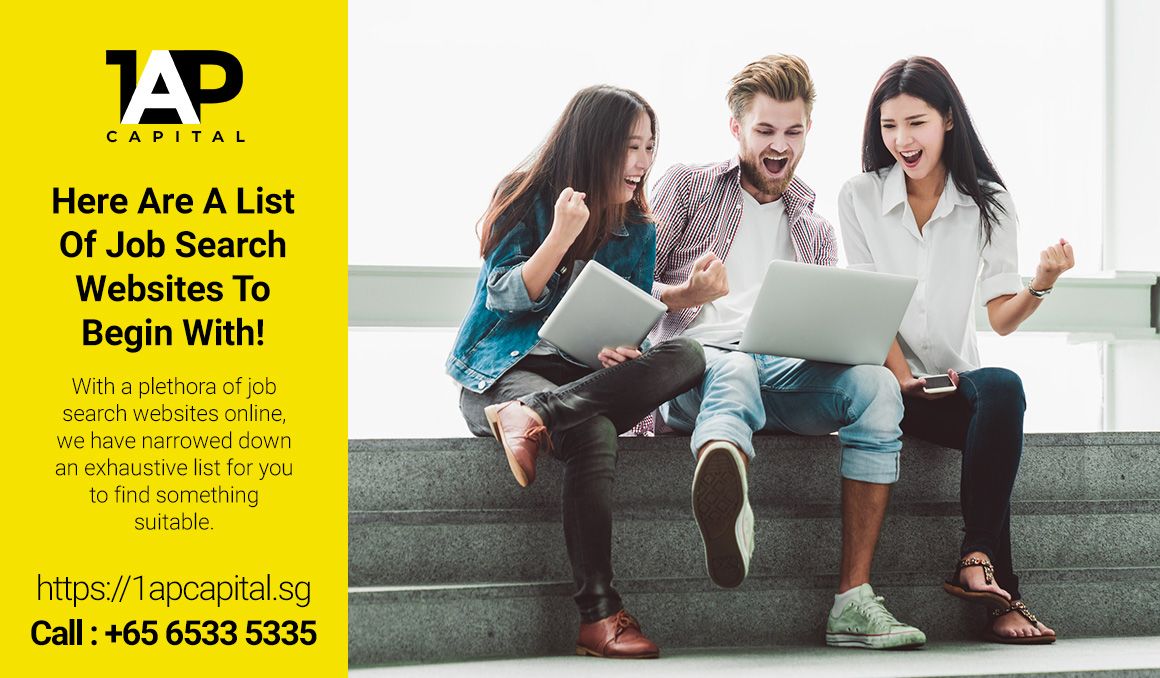 Looking to apply for a job but not sure where to start? Here are 12 incredibly useful job search websites for you to start from!
Every Singaporean knows JobsDB, and chances are you've used this database before.
This platform is huge, with companies from all sectors and a gazillion job offers. Whether you want to find employment at a tech start-up or in the medical sector, JobsDB has reliable offers.
The intuitive navigation system uses common categories, like job title or company, but they also have you search by area, town or MRT station so you can find work near your home.
JobStreet is the second most popular choice for Singaporeans, with a similarly high database of companies from different industry.
With a clean interface and easy navigation, JobStreet allows you to browse jobs by specialization, company and position levels.
The two highlights are the ability to select a minimum salary and to search for an overseas position.
Back in the day, people looked for jobs in the Straits Time Classifieds. Now, this section has moved to the online STJobs, a well-organized job-search database under the ownership of Singapore Press Holdings.
Although this website features jobs from different sectors, it's the best platform if you want to work at an SME or to get a contract job.
This platform is popular with job recruiters who want to find potential candidates because Monster offers a handy app for HR people.
Monster makes it easy to find a job thanks to an incredible number of search criteria, with categories like "Jobs for Women" or "Jobs by Skills".
Besides, Monster helps improve your skillset with plenty of available courses and offers many free career tips.
They even help you create the best resume to highlight your strengths.
MyCareersFuture is the rebranded name for Jobs Bank, a government-run job-posting website. This means you can get a job for employers looking for Singaporean citizens, and not foreign citizens who are ready to work for less money.
The other advantage is you can find "jobs with government support", for which the government pays an incentive to the employer to hire people without much previous work experience.
This platform gathers a decent amount of job posts from a wide array of sectors and industries, with different-sized companies and requirements.
While Jobs Central doesn't focus on a particular niche, they do offer some unique advantages compared to other job search databases.
For instance, they have a special section dedicated to big companies, as well as an annual Career Fair to help you explore more job opportunities.
Their newest addition is the Fresh Grad section, where you can find companies that don't expect a lot of work experience.
LinkedIn is a mammoth in the world of jobs, so it evolved from a networking website to allow HR managers and recruiters to search for ideal candidates.
Employers now use LinkedIn Jobs to post for vacancies from different industries, though the most common companies who post here are in the Tech and Media sectors.
LinkedIn is one of the best platforms for easy navigation, starting with its easy-to-use search app. Another unique characteristic is that you can select more countries you want to work in, instead of opening new tabs for each of them.
If you want to work for a start-up company instead of a corporation, StartUpJobs is a good platform.
Although it could have used a job search app, StartUpJobs differentiates itself by the fine-combed job categories as opposed to the generic industries on other platforms.
FastJobs is a decent platform for people looking for temporary or part-time work, such as students who want to work after classes or during holidays.
Their app is functional and useful if you want to find new job opportunities.
CultJobs is a job-search database dedicated to the creative sectors.
As recent statistics show that students graduating into creative industries have less luck at finding a full-time job, CultJobs connects you with employers from animation, art, architecture, design, fashion, film, and writing.
If you're a specialist in PR, marketing, or tech, you also have a good chance of finding work here.
Here's another interesting thing about Cultjobs! The employers who post on this website are so adamant about respecting the creative mindset that some of their job listings have quirky titles, such as "Finance & Administrative Hero."
Glints is an HR database for young people aged 16 to 26, who wish to find career opportunities such as internships and graduate jobs and gain more workforce experience.
Glints features major companies like Adidas and Puma and plans to continue its expansion abroad.
People can search for job opportunities by creating a profile that emphasizes their skills, along with their experience. However,the unique thing about Glints is its DNA profiling test, that profiles the interns' personalities.
Indeed is a mammoth in the world of job search websites. It features job posts from different categories, as it compiles data from thousands of websites.
Since 2011, you are able to apply to the jobs you want from the Indeed website, without having to search for your potential employer's website.
You can also upload and store resumes here, plus you can search for jobs according to your MRT station.
With this exhaustive list of job search websites, you'll be able to focus and narrow down your list of potential choices!