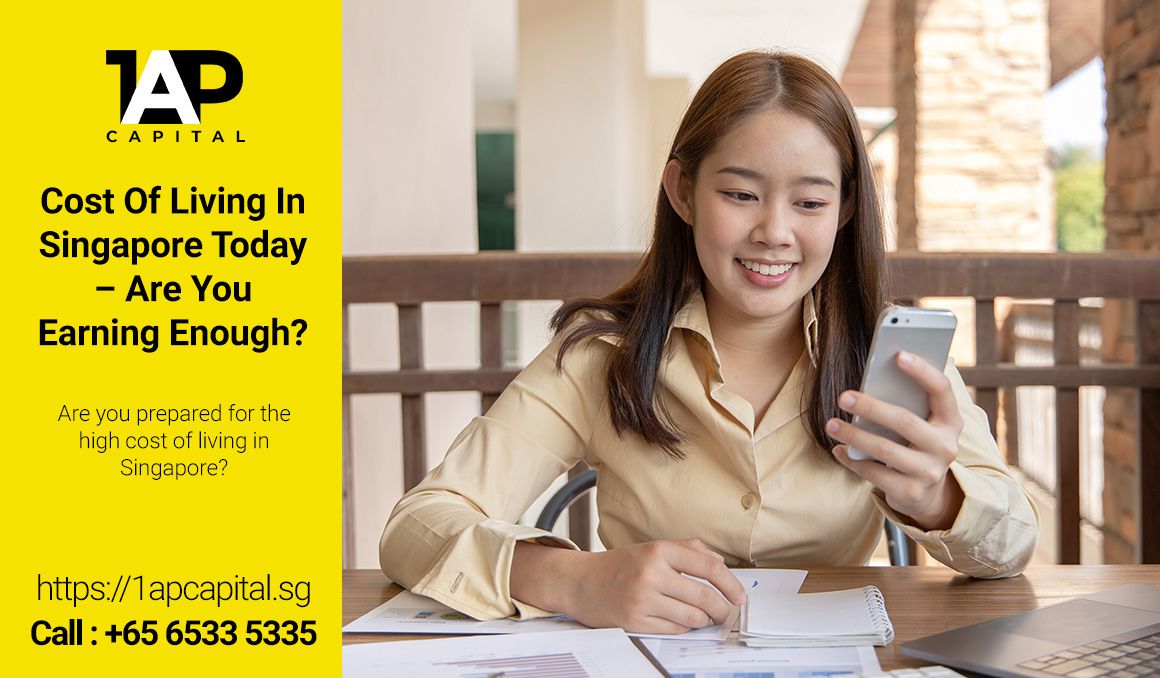 Known as one of the best business hubs in Asia, Singapore is a popular location for expatriates and immigrants owing to its extensive living standards and industry atmosphere.
But residing in Singapore is undeniably expensive, which makes moving there indeed nerve-wracking.
The metropolis provides a fantastic lifestyle for anyone who can afford it. Living here is amazing but it also entails soaring rent costs and some of the world's most expensive private education. Sometimes, we will need to take a loan for urgent financial needs!
However, expatriates and young adults will be comforted that not every living cost in the area is prohibitively expensive. They have good public transportation, convenient contactless payment methods such as PayLah, as well as world-class industrial innovations at a budget-friendly rate.
This article will guide you to understanding what it's like to live in Singapore, hoping that this alleviates some of your concerns and piques your interest in living here.
Cost of housing in Singapore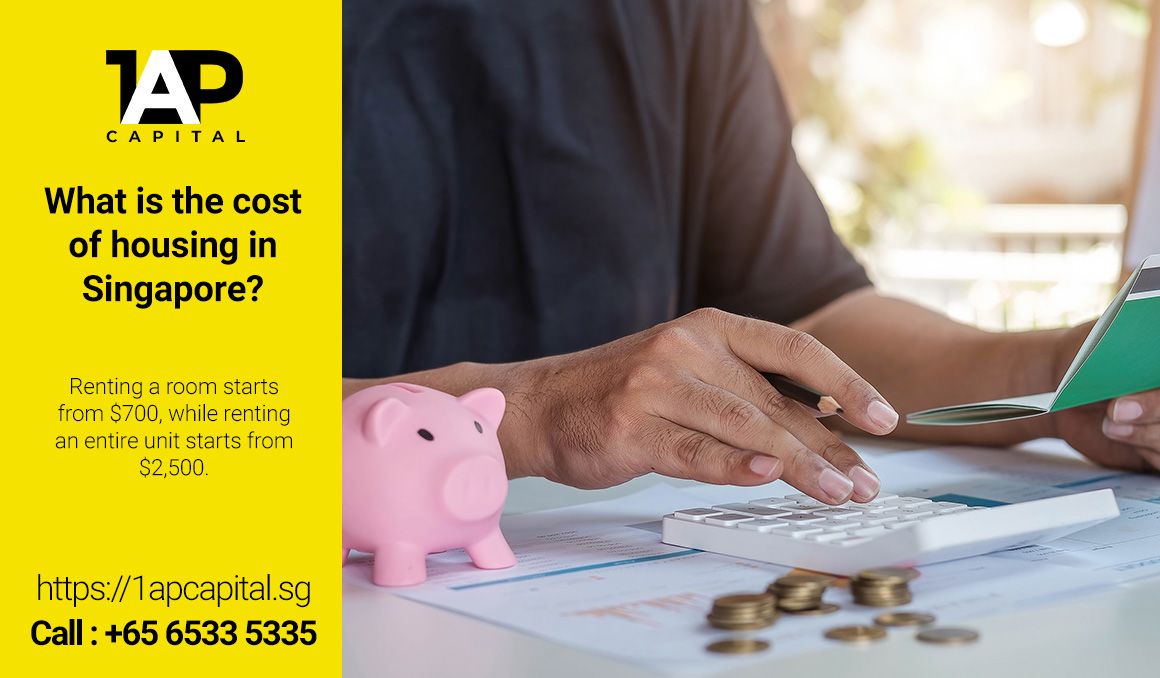 Thinking of renting a studio apartment or a room in Singapore?
Whether you're an expat contemplating relocating to Singapore or a young adult who wants to leave your parents' house, the highest cost on your thoughts will be accommodation. You might be considering buying or renting a room, place, or apartment.
There may be a significant variance relying on the property.
One of these is the location on how far it is to the city or the type of place you want. This is the part where you need to choose between the affordability of your location or the convenience you will get when you decide to rent there.
Naturally, popular areas such as Bishan, Tanjong Pagar or Orchard will cost a lot more than less popular areas such as Yishun or Punggol.
Renting a room in Singapore
If you are on a budget, are okay with living with strangers, and plan to rent a room in Singapore, do not expect it to be inexpensive. You should consider paying between $700 and $2,000 per month to rent only one room in a shared HDB or condo.
Renting a house in Singapore
For those who enjoy solitude and prefer privacy, you might prefer renting the entire apartment to yourself.
If you are a person who does not want to share spaces with other people, renting a house can be an excellent choice for you, but this one will cost you a lot. For those who need a property rental loan, they can consider applying for one from 1AP Capital, where loans can be disbursed within an hour upon approval!
If you want a larger space, you can choose landed properties or terraced homes, semi-detached homes, detached homes, and bungalows. However, it is no longer prevalent in Singapore due to the high-cost rents. The average monthly rental for detached bungalows in suitable localities is around $18,000.
To rent an entire 5-room HDB which comes with three bedrooms, 2 toilets, a living room and a kitchen, it might cost at least $5,000 a month.
Below is a table showing the approximate rental of a private property every month in different locations in Singapore:
| LOCATION | STUDIO APARTMENT | THREE-BEDROOM APARTMENT |
| --- | --- | --- |
| ORCHARD ROAD (CENTRAL REGION) | Estimated of $4,000 | Estimated of $7,000 |
| WOODLANDS DISTRICT (NORTH REGION) | Estimated of $1,500 | Estimated of $2,600 |
| ANG MIO KO (NORTH EAST REGION) | Estimated of $1,700 | Estimated of $2,900 |
| TAMPINES (EAST REGION) | Estimated of $1,900 | Estimated of $2,450 |
| BUONA VISTA (WEST REGION) | Estimated of $2,700 | Estimated of $4,000 |
Buying a house in Singapore
Buying a house in Singapore is an option for those who want to settle here or make investments. You can buy an HBD property, but note that it is heavily subsidized based on your household income.
You should expect around $350,000 for a three-bedroom HDB flat.
In the more central districts, resale property values may still be costly. Unless you have a significant salary, you'll need to be prepared to service a substantial house loan if you want to buy a private property. This may cost you millions of dollars for just an average condo unit.
Cost of transport in Singapore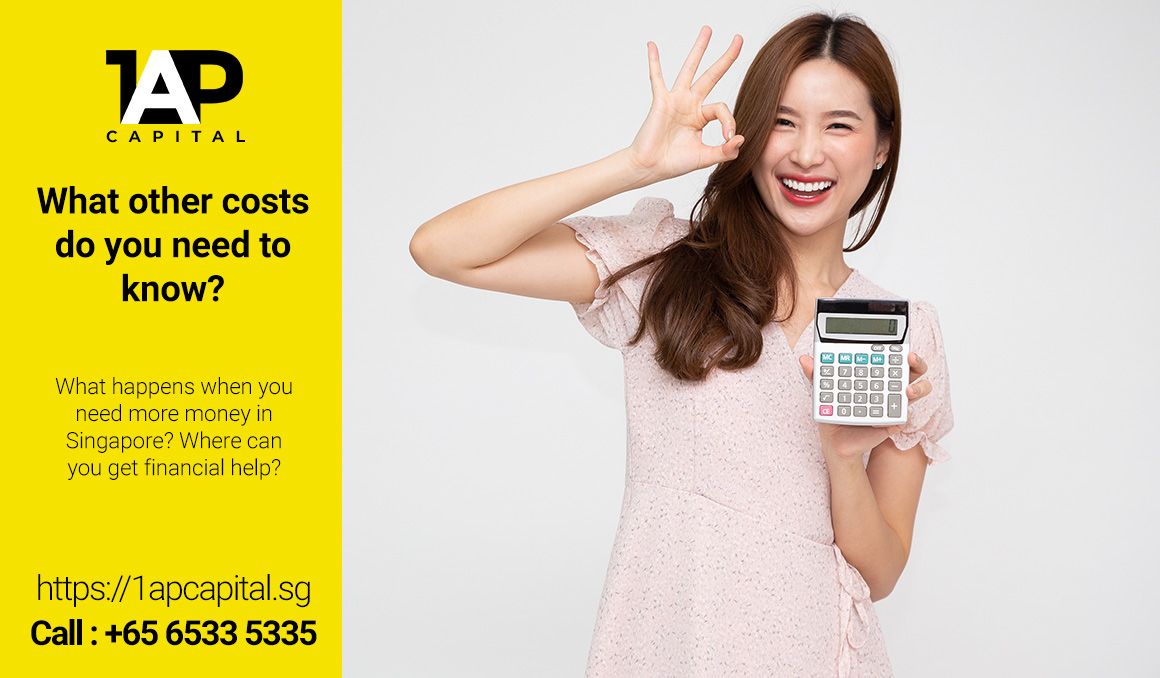 On our tiny red dot, most of us commute via public transport.
While it is definitely cheaper, it still eats into your monthly spending. Sometimes, you might find yourself needing cash or ways to make passive income in Singapore.
Monthly transportation expenditures are determined mainly by the distance you travel daily and your mode of transportation. If your house is close to your office and in the CBD area, you will be able to save a lot of money on transportation compared to anyone who resides more than an hour's drive from their office and the main square.
Public transport
The cost of public transportation in Singapore is relatively low. The MRT (Mass Rapid Transport) is also inexpensive, costing roughly $1.20 to $2 per trip.
On the other hand, per trip, public buses, for example, are pretty affordable, costing approximately $0.70 to $1.80.
But if you want to utilize private transportation like taxis, or the convenient Grab, your costs might increase and might easily reach hundreds of dollars.
Buying a car (used or new)
If you are planning to purchase a new car or a second-hand car in Singapore, you will likely need a car loan. You can apply for a low interest with fast approval car loan here.
For most expats, purchasing a car is not a priority. The charges are exorbitant. In addition to the car's open market worth, you must factor in taxes and other things such as acquiring the registration cost and certificate of entitlement.
You will also have to consider maintenance, gasoline, and parking, which may add up to an extra $1,000 to $3,000. As a result, unless you have a significant amount of spare cash, purchasing a car is not a good option.
Daily expenses
Daily costs, like everything else, will vary based on the person's living. When you're on a budget, you can always set aside your wants and prioritize your needs. The main prices that everyone may expect are as stated.
Groceries
Due to many imported items, it may be more expensive than in many other nations. You'll undoubtedly spend nearly $250 per month on groceries if you cook your meal daily.
Food
In Singapore, eating out is inexpensive if you are eating from food market stalls or hawker centres than eating in a luxury dining or a commercial fast-food establishment.
There is a big pricing gap between these food vendors and restaurants. A meal at a mid-range restaurant $20 to $50, while a meal at the hawker centre costs between $3 to $5.
Mobile Data
As of 2021, no one can live without mobile data. A basic SIM-only plan is $20 per month, but if you need a lot more data and additional services, you can pay more than twice or three times that amount.
Human wants that will increase your cost of living
Even though Singapore is a tiny city, there are many things to do and see, which may quickly add up to significant monthly expenditure. Some of us may enjoy visiting Universal Studios Singapore (USS), some of us may like shopping while some of us love to travel.
Gym memberships, for example, may be considered an expensive but an essential "luxury." These usually cost more than $150 each month, but they may cost significantly more. Gyms such as Fitness First or Virgin Active cost up to $300 per month.
If you're not a fitness fanatic, don't join up for one of them since you'll be compelled to join for one or two years at a time.
Movie tickets, drinks, and karaoke rooms are also expensive. On weekdays, movie tickets cost around $9 while on weekends, they cost about $13. If you opt to watch in IMAX and 3D, it will even be more expensive. You may expect to pay at least $15 and above.
Conclusion: How much do you spend?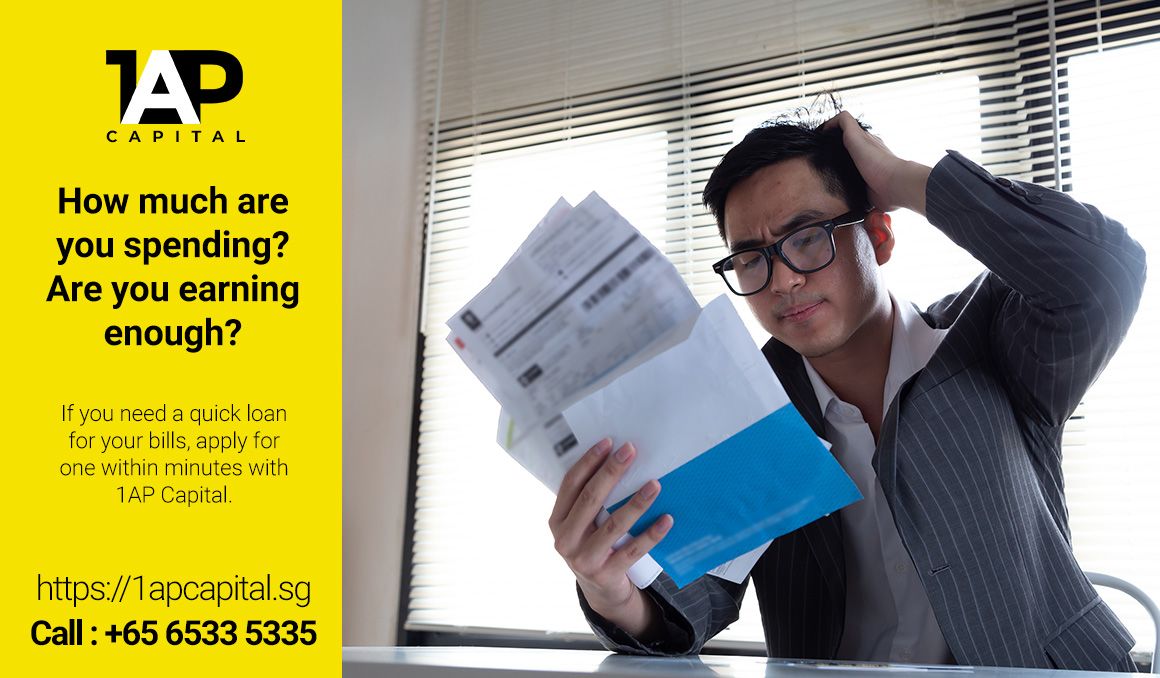 Here's a table of the different spendings of Singaporeans.
Due to different job natures, some have greater spending power. Please note that the below table is only an estimation.
| | Frugal | Midrange | High-End |
| --- | --- | --- | --- |
| Rental | $1,500 (Studio Apartment) | $1,700 (Studio Apartment) | $7,000 (3-Bedroom House) |
| Food | $250 (Groceries + Hawkers) | $500 (Groceries + Hawkers + Restaurants) | $2,000 (Fancy restaurants) |
| Transportation | $120 (Public Transportation) | $400 (Public Transportation + Taxi) | $1,000 (Limousine or Private Cars + Taxi) |
| Mobile Data | $20 (Sim only) | $30 (Sim only + Higher Data Allowance | $60 (Phone + Sim + Higher Data Allowance) |
| Exercise and Recreation | $100 (Netflix, Gym fees, Occasional drinks) | $300 (Netflix, Gym fees, More drinks) | $1,500 (Netflix, High-End Fitness Centers, Travelling, Shopping) |
| Total | $1,970 | $2,930 | $11,560 |
Overall, Singapore is an expensive city to live in.
However, make it a personal goal to avoid excessive and needless spending while also keeping track of your expenditure. Such a positive attitude combined with sound financial management will only benefit you.
If you are looking for quick financial help to get through rent or bills, you can apply for one easily with 1AP Capital.
Good luck with your venture!