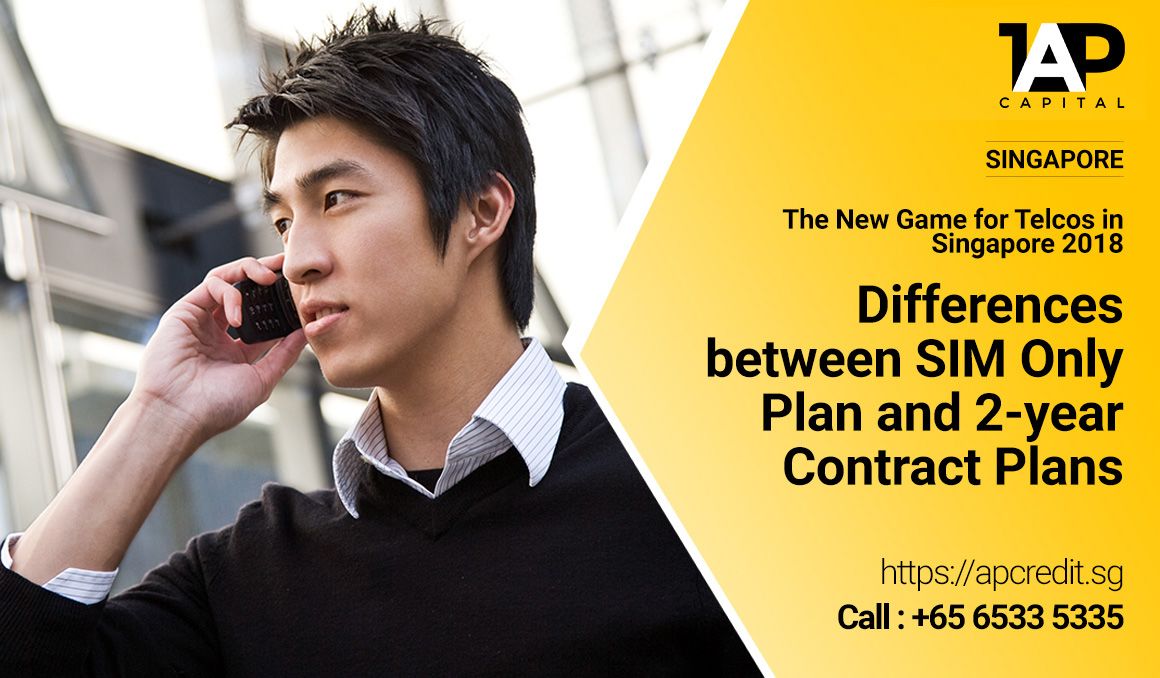 It is rare to see anyone without a mobile phone in 2019. Even the Aunties and Uncles at coffee shops are often seen engrossed catching Pokémon or playing Candy Crush. With the increase in demand for mobile phones and data network, the battle for the heart and soul of mobile phone users in Singapore has been simmering.
And it's a vicious one with the older Telcos such as Singtel, M1, and Starhub fighting hard to beat back the new kids in the block led by the ambitious Circles.Life and the daring MyRepublic.
At stake are the billions of dollars in terms of revenue from the Singapore Telco industry that these companies collect from the estimated 8.3 million subscribers.
The Battle Ground
Traditionally, Singaporeans sign on to mobile phone companies on an initial 2-year mobile phone contract. The contract comes bundled with a new phone and various mobile network services. This is what has been working and the accepted status quo by the first entrants such as StarHub.
However, in an effort to attract subscribers, the latest entrants such as Circles.Life have decided to up the game by allowing customers to purchase their own phones and pick a no-contract SIM Only plan.
This has rubbed the battle-hardened Singtel and its peers the wrong way leading to the current posturing and counter attacks. While these developments may not be pleasing to the decision makers in these companies, they no doubt give the final consumer some distinct advantages.
For example, the heightened pricing competition has brought along unlimited data plans much to the joy of digital savvy Singaporeans.
Furthermore, consumers are expected to continue winning as price wars between the Telcos will further lower the rates.
SIM Only Plans Vs. The Traditional 2-Year Contract Plans
SIM Only plans have taken the market by storm largely because of their 'freestyle' and customizable nature. There are also plenty of clients who have remained steadfast in the renewable bi-annual plans.
Below is a comparison of Telco plans in Singapore:
SIM Only (No Contract) Plans
These have several unique features:
Freedom: SIM Only plans are very flexible and users can switch Telcos or plan packages anytime they feel shortchanged. And there are

no cancellation fees

.
Flexibility: They are post-paid meaning subscribers pay after use, as opposed to the pre-paid offers where they are forced to purchase credits up front.
Convenience: Customers are able to buy the SIM Only plans online and have the SIM card delivered to their doorsteps at a convenient time for them.
Save money: By and large, SIM Only plans may be cheaper in the long run. Cut-throat competition between the companies has led to the introduction of unbelievable bundles such as Circles.Life's disruptive 20 GB for just $20 option which gives users 20GB data for a meager $20 per month.
Their major downside is that most do not provide the usual phone subsidy associated with regular two-year contract offers and so users have to purchase a phone separately.
However, understanding their customers and the large cost of a new phone, Circles.Life has introduced "$0 Upfront Phones" for their subscribers. The plan allows customers to acquire a new phone on a 24-months installment plan.
Traditional 2-Year Contract Plans
Here, consumers sign up for a 24-months contract. There are different options each allocating varying bundles of data, sms, and talk time.
Their exceptional advantages include:
They come with a phone: These plans guarantee a phone subsidy thus saving on the additional initial spending on a gadget. You can obtain a new phone at a lower price.
Option to Top-up: The package of data, SMS, and talk time can be topped up at any given moment depending on usage.
They, however, seem to be a bit expensive especially because the cost of the phone is distributed over the 2-year period and seem to attract some interest expense.
And of course, switching Telcos before the expiry of the contract term attracts cancellation fees.
In some cases, users are limited in terms of phone choices and will mostly be forced to stick to the device the specific Telco provides when signing up.
However, older Telcos such as Singtel has also recently introduced SIM Only plans to remain competitive.
How Much Does A New Phone Cost In Singapore?
With SIM Only, users have to procure a mobile phone separately.
This would mean that they are free to go for the phone of their dreams unlike in the contractual system where they can only pick what's available.
On the other hand, the additional spending can disrupt their savings as some of the best phones are not that affordable.
For example, an iPhone X is currently going for as much as S$ 1500 in some online stores while the latest Samsung S9 can set one back S$1250.
How To Fund A New Phone
As far as funding is concerned, buyers have several choices:
Buyers can fund their own acquisition if the have sufficient savings.
In the event that the available finances are insufficient to buy the desired phone, banks and other financiers can chip in with the difference though terms may vary.
Companies like Samsung run trade-in programs. A Samsung customer can, therefore, exchange their old Galaxy phone with its recent version. They only have to pay the difference.
The Bottom-Line
The crossfire fire between the Telcos seems set to continue in Singapore.
And as the battle rages, consumers continue to win big from the introduction of cheaper pricing and amazing offers.
Each competing Telcos having their own plans (SIM Only and 2-year) and with each having their own pros and cons, customers are well poised to be the referee.
As the competition rises, more benefits will be generated for the users as the various Telcos introduce more flexible and price competitive plans.