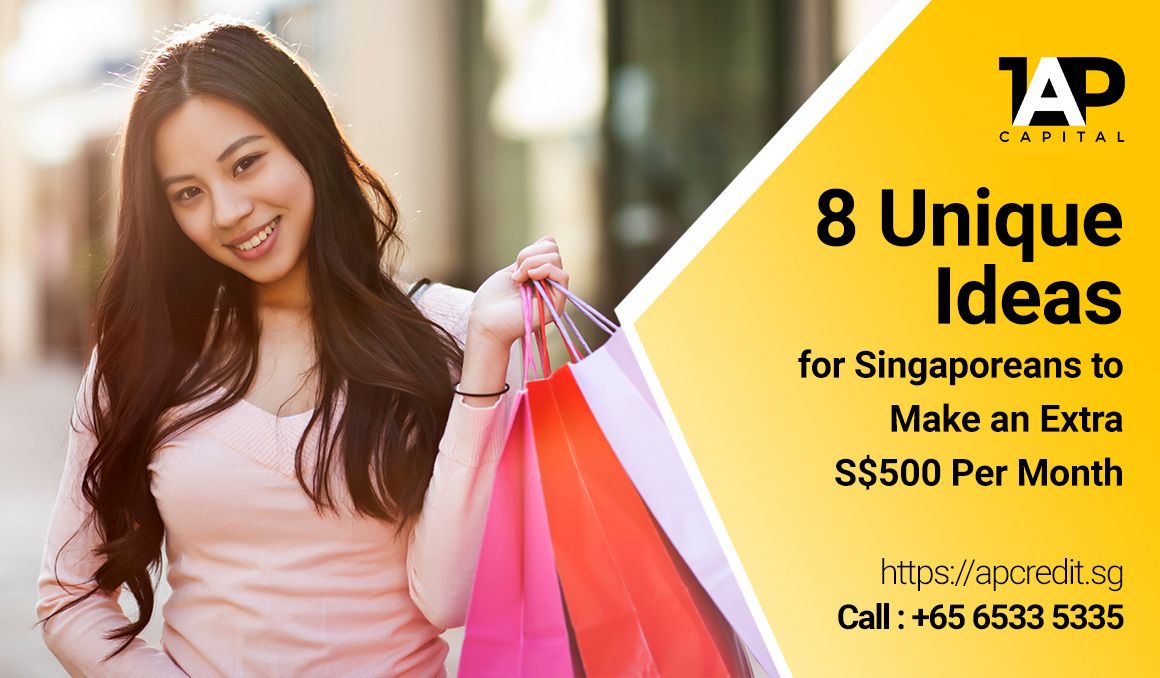 Face it: current times are hard and everyone is looking for extra source of income. Don't we all?
While research shows that incomes have been increasing over the years, it is also noteworthy that cost of living across the world is escalating. This means incomes are not able to keep pace with expenses. This is one reason most people are looking for innovative ways to increase monthly and annual income.
If you are a HDB flat household owner, there are different unique ways you can now utilize to make money on the side. Whether you are employed or a business owner, the following out-of-the-ordinary approaches will help boost your income in 2019:
1. Sell Your Online Marketing Skills on Fiverr.com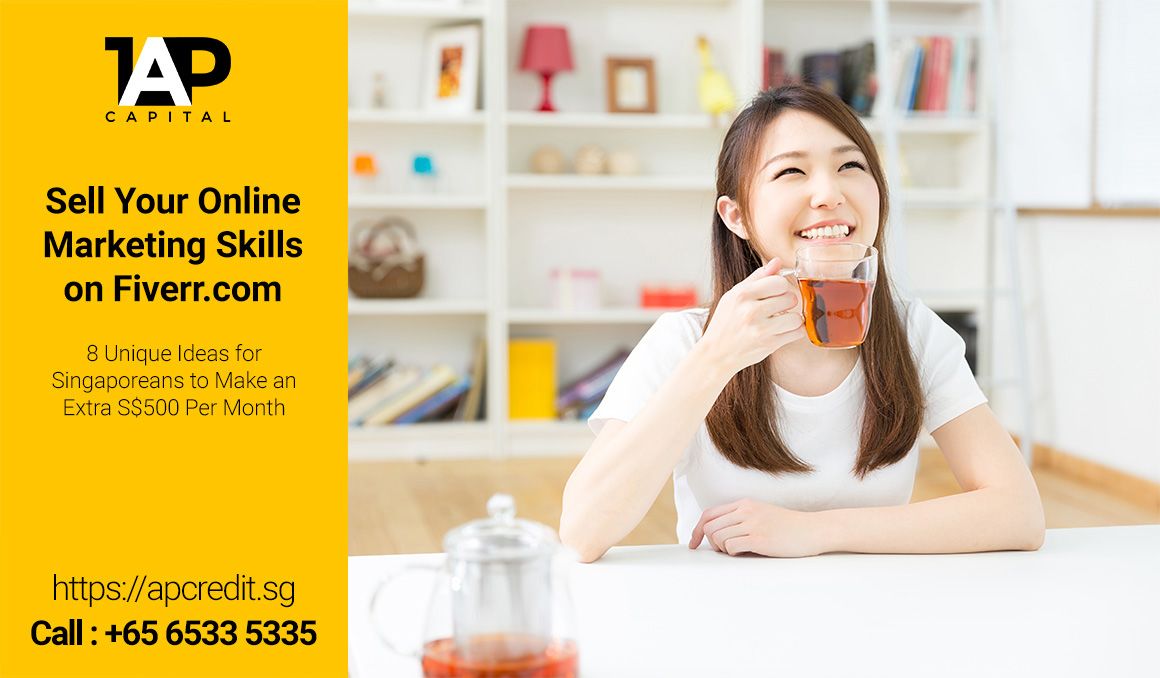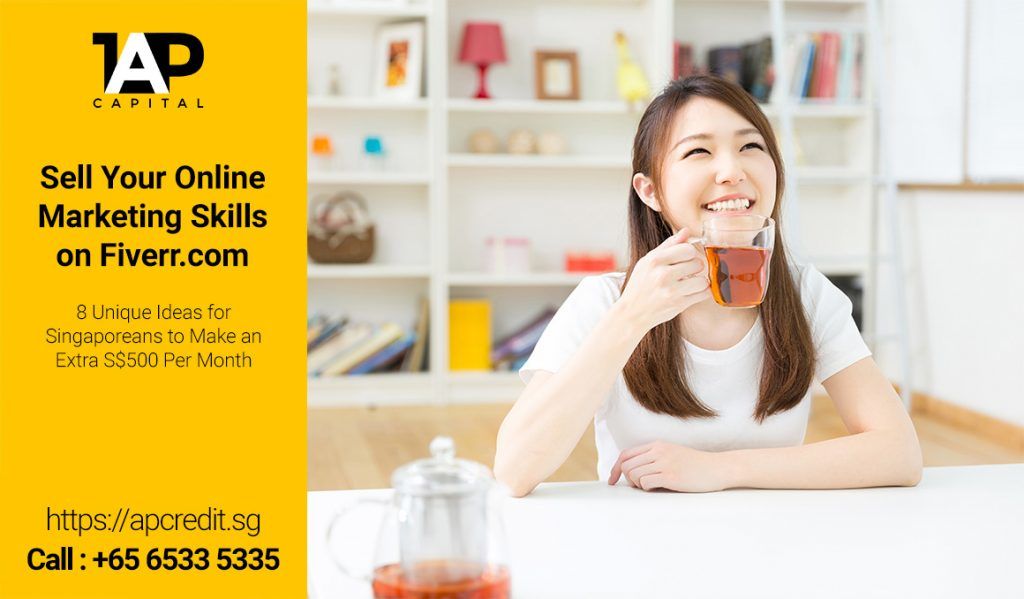 This virtual market allows people to sell expertise to clients for $5 or $10 at a time. This is one of the most popular ways to make quick cash by exploiting your know-how and it doesn't take a lot of time.
2. Become a Virtual Assistant for CEOs or Small Businesses
If you are well versed in communication and computer skills, it is possible to leverage your expertise by performing tasks such as setting up appointments, answering calls, among others. You can make up to $ 100 an hour and these jobs can be done outside normal working hours. Zirtual.com and Virtualassistants.com are just a few of the platforms where you can find these openings.
3. Sell Your Junk on eBay, Gumtree or Craigslist Singapore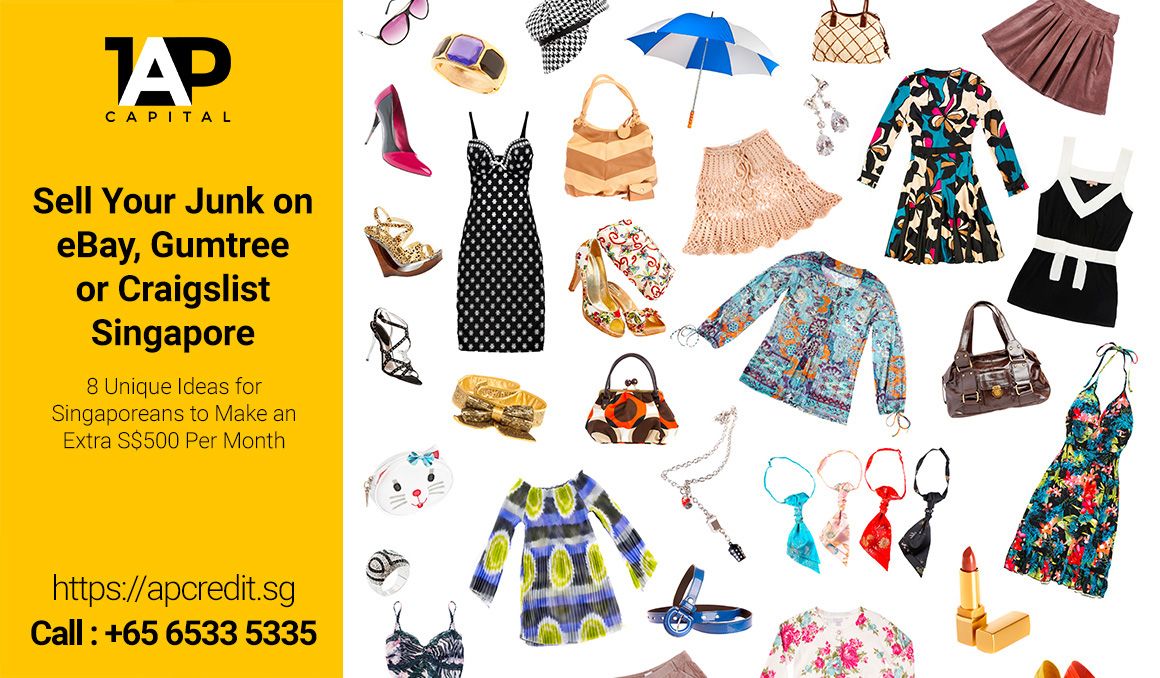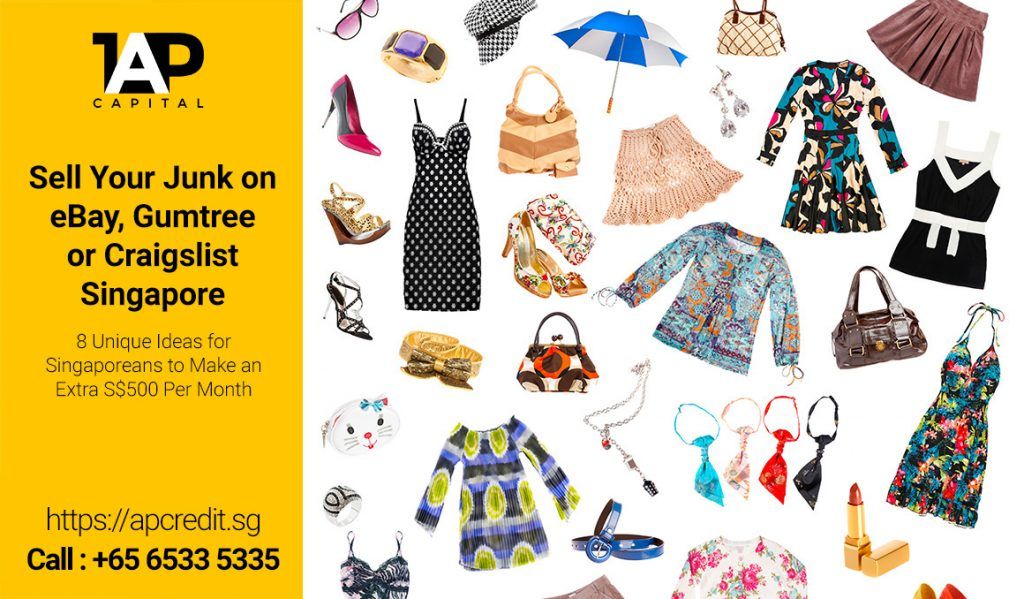 So, you have an old motorbike bequeathed to you by a relative? Why not check how much you can make from it by posting it on eBay, Gumtree or Craigslist? From postal stamps, vintage cars, old classic movies and books, there is so much stuff you can sell to make good money. You could practically be sitting on a goldmine in your garage.
4. Pet Sitting for your Neighbors on Friday Movie Nights
It might sound unreal but you can make up to $30 a night for a few hours staying with a neighbor's pet dog. If you love animals, why not make some money and have some company at the same time. If the pets love you, you can bet you will have a constant stream of extra cash every time your neighbor is away. After all you just live next door right? How hard can this be?
5. Freelance Writing
Think J.K. Rowling, Harry Potter and Fantastic Beasts and Where to Find Them. There are many online platforms bringing together writers and clients. Writing gigs vary from website content to academic based essays. If you are passionate about a specific area, it is possible to make good money on the side by writing essays during your free time.
6. Rent Out Your Car Or Be A Uber / GrabCar Enthusiast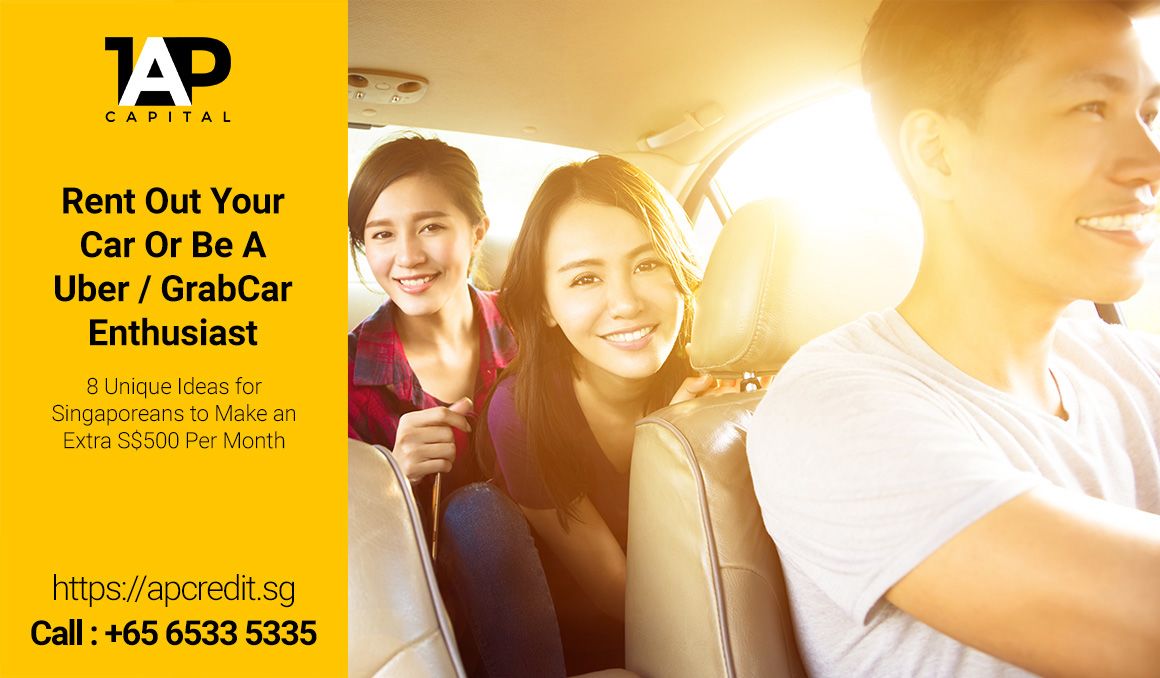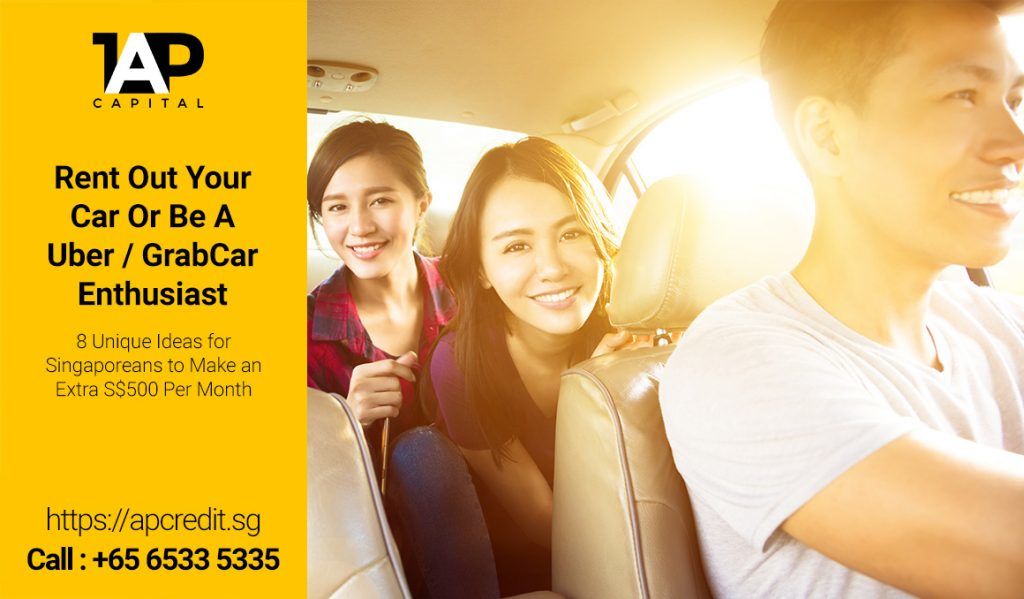 If you are not using your car, why not make some cash out of it? There are many platforms which allow you to convert your idle car into a source of cash. These platforms make it easier for you by connecting you with trustworthy customers who need to borrow your car for a fee. You could also be a Uber / GrabCar enthusiast who might bring you closer to your next date or girlfriend / boyfriend.
7. Online Teaching
This must be the most exciting online cash gigs for most folks across the globe and Singapore. With demand for high quality education on the rise, everyone wants to find the best tutor. You can now join platforms such as studypool.com and tutor.com to make money by disseminating your knowledge.
8. Cashback Websites
Now that you are constantly shopping online, why not get some cash back into your account while at it? Cashback websites drive traffic to online stores by posting their best deals and providing a link through which customers can use to connect with them. If you use a cashback website to connect with an online store and make a purchase, you will get a percentage of the total purchase back into your account. Cool, isn't it?
There are definitely many other innovative ways to make money in Singapore but you have to be bold and ready to think outside the box. Think renting out your extra room, selling photos online, doing odd jobs on Craigslist, Uber taxi sign ups and you realize that only the creative type of people makes extra money.