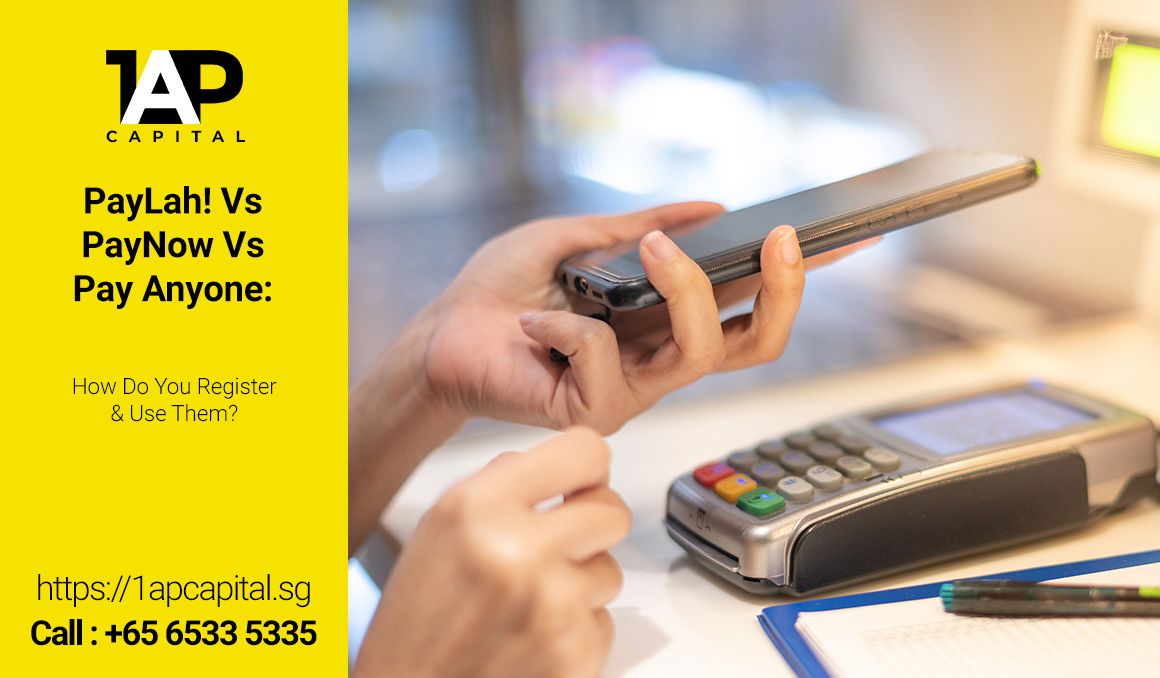 If you need a convenient way to transfer money online, PayLah!, PayNow, and Pay Anyone are reliable services. With just a few taps on your phone, these platforms allow you to finish and pay for your purchases seamlessly.
You can also send money to your friends and family. This can come in handy when you need to send money or borrow money urgently.
If you are shy to borrow money from your friends, 1AP Capital can provide an alternative for you.
You'll discuss PayNow vs PayLah! vs Pay Anyone below. We'll explain what each service is, how to register and use them. Keep reading to avoid unnecessary hassles or missing out on rebates.
Tl;Dr: Quick Comparison
PayLah! is a DBS service, and just like with Pay Anyone, you need to install the respective apps to use them.
The main difference with PayNow is that you don't have to install any app. This service is included in your bank's online platform or internet banking.
Another advantage with PayNow is that most companies and some government organisations in Singapore are using it. The Association of Banks put it together, which explains its popularity and trust.
You can PayNow your meals, fees, and shopping.
On the other hand, DBS PayLah! is best for its slew of rewards and discounts. If you're a DBS account holder, you'll get additional advantages, such as Auto Debit. This feature is highly convenient because it cuts back the time you spent making top-ups.
Pay Anyone boasts an easy setup and regular enticing rewards. Sadly, you can access it only if you have an OCBC account.
| | PayLah! | PayNow | Pay Anyone |
| --- | --- | --- | --- |
| Registration | Easy for DBS members; medium for people without DBS accounts | Very easy | Very easy for OCBC members; impossible for non-account holders |
| Convenience | High convenience | Extremely convenient | Moderate convenience |
| Accessibility | DBS service; you need to install an app | Widely popular; already included in your internet banking | Accessible to OCBC customers; you need to install an app |
| Discounts and rewards | Wide range of perks | Minimal perks | Wide range of perks |
What Is PayLah?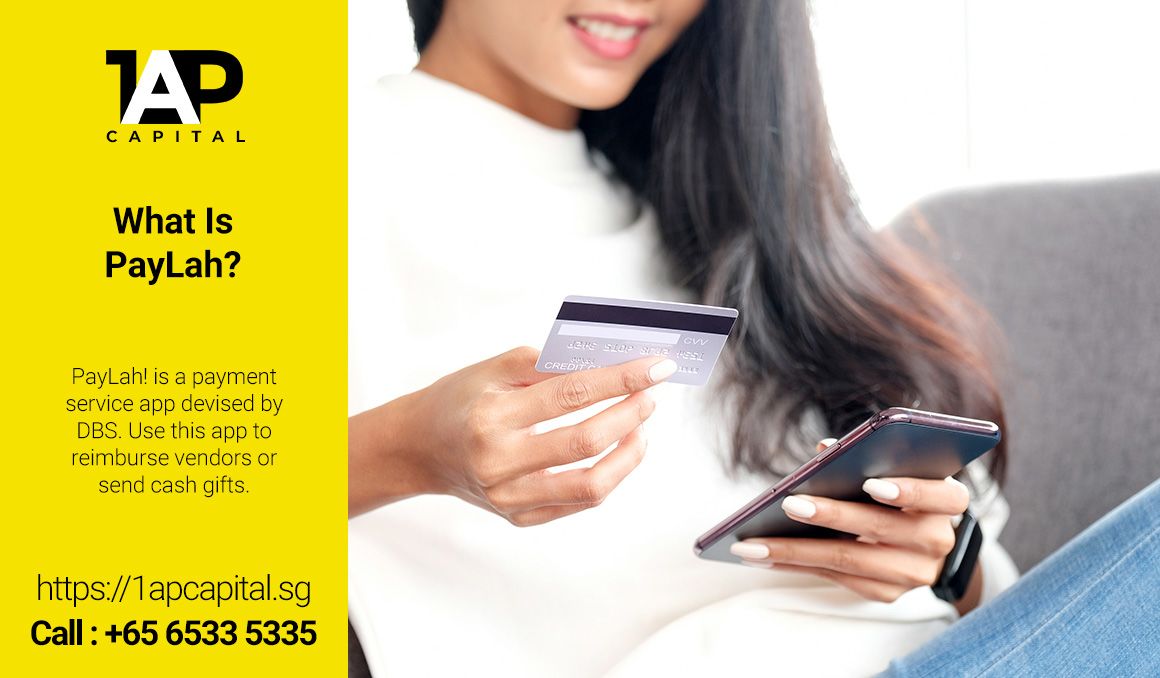 PayLah! is a payment service app devised by DBS. This app and PayNow are very similar because you can reimburse vendors or send cash gifts to your loved ones.
Even kopitiams in Singapore accept PayLah!
PayLah!'s unique selling proposition compared to PayNow is its more comprehensive array of rewards and versatility. For instance, you can use it to:
Place online orders
Book and purchase tickets to the cinema or ComfortDelGro rides
Reimburse vendors or pay your bills
Send cash to your friends and family
Request fund transfers from other users
Do your online shopping; scan to pay at 12,000+ FavePay partners
Earn discounts and perks
Get 20% FavePay cashback when you buy products from partner vendors (Ang Mo, Daiso, Sheng Siong, and more)
How Do I Register For PayLah?
Registering for PayLah! is easy enough. Your first step is downloading the app.
If you have a DBS/ POSB account:
1. Open the app you just downloaded.
2. Register with DBS/ POSB digibank by filling in your ID and password
3. You'll receive a 6-digit code on your phone. Add this verification code and click next.
4. Select the account you want for PayLah.
5. Fill in your name, password, and phone number.
If you don't have a DBS/ POSB account:
1. Open the app you downloaded.
2. Choose the option to register with your SingPass.
3. Log into your SingPass.
4. Give DBS permission to retrieve your MyInfo after reading the Terms.
5. Check your contact info and the nickname associated with PayLah.
6. Fill in info on your employment status and tax residency.
7. Make up a password and check your details to finish registering.
How To Use Paylah?
We mentioned before that DBS/ POSB account holders have an extra Auto Debit feature for auto top-ups. That means you'll always have some money in your account. Otherwise, you can use PayLah with your SG Fast bank account to send money.
You can pay using PayLah! by scanning a QR code after you've checked that your vendor has the right logo. Or you can simply ask if they accept PayLah.
The good news is that over 80,000 locations in Singapore work with this service. You can pay for rides, food at hawker stalls, entertainment, and even transport. Besides, Golden Village has constant promotions if you're buying your movie tickets with this app.
DBS customers have an additional advantage: you can get all these rewards in your app. As a result, you can store them until you make a more significant purchase.
What Is PayNow?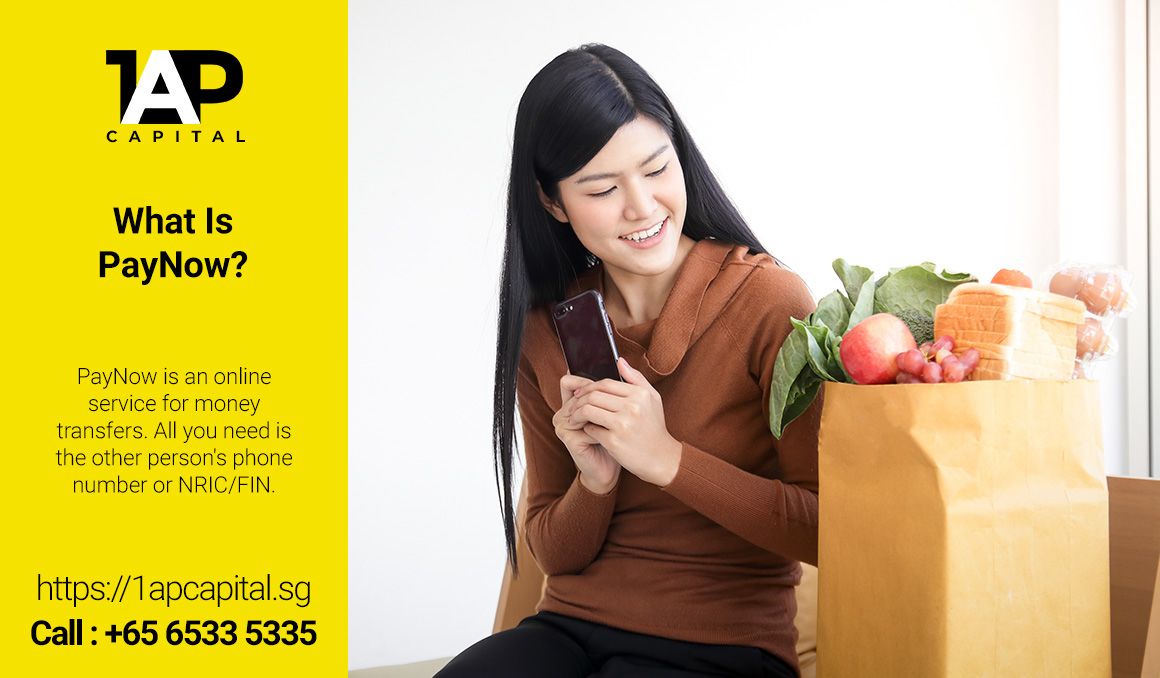 PayNow is an online service for money transfers. It's easy to use PayNow because you need the other person's phone number or NRIC/ FIN.
Thus, PayNow is an effortless way to reimburse various merchants in Singapore. Sending money to your loved ones is also fast and safe.
PayNow is one of the safest and popular services in Singapore. Even our government uses it preferentially.
Pro tip: PayLah! and Pay Anyone allow you to use PayNow too. That means you can send money to someone who only has a PayNow account from both your PayLah! or Pay Anyone!
How Do I Register For PayNow?
In the battle of PayNow vs PayLah!, PayNow wins the ease-of-registration category because this service is already included in your online banking.
These banks are:
BOC
Citibank
DBS/POSB
HSBC
ICBC
Maybank
OCBC
Standard Chartered
UOB
How To Use PayNow?
Here's how to use PayNow:
1. Log in on your online banking.
2. Enter the included PayNow section.
3. Add your phone number or your NRIC/FIN.
4. Choose a merchant or a friend's name to start transferring money.
If you want to reimburse a vendor, you'll have to scan their QR code before transferring the funds. Alternatively, use their UEN (Unique Entity Number) and the sum you want to send them.
PayNow also allows you to send money to your children. For instance, many parents use this online platform to transfer their kids' allowances seamlessly. You need to fill in their birth certificate number or their NRIC in the app.
PayNow isn't perfect, though:
You can use this app just for Singapore dollar funds.
The minimum sum you can transfer is $1/ day. Conversely, PayLah lets you pay for a $0.5 apple at any hawker stall.
The maximum sum you can transfer across all merchants is $1000/ day. If you want to spend more money, PayNow will prompt additional security steps.
The good news is you'll learn how to use PayNow very fast.
What Is Pay Anyone?
Pay Anyone is another popular money transfer app in Singapore. OCBC devised this platform, and, unlike DBS PayLah and Pay Anyone, only OCBC customers have access to it.
As such, you can log in with your:
OCBC online banking account
OCBC savings account
OCBC current account
OCBC 360 account
How To Use Pay Anyone?
Pay Anyone is easy to use, just like the other two services above. You can use the platform to send monies or request payments. All you need is the recipient's NRIC and phone number. Alternatively, you can pay at various vendors in Singapore with a QR code.
Requesting payments with Pay Anyone works seamlessly, but it takes more effort than the other two platforms above. After you send the payment request, you have to go to an OCBC ATM, open the app, and fill in a QR cash withdrawal.
How To Register For Pay Anyone?
Follow these steps to register for Pay Anyone:
1. Download the Pay Anyone app
2. Connect to your OCBC account from the app
Pay Anyone has several advantages:
You can make expensive purchases each day because the maximum threshold is $200,000/day.
You'll get plenty of cash back if you're shopping at the right vendors.
Pay Anyone offers a wide range of perks.
You can make cardless withdrawals at OCBC ATMs up to $1,000.
Which Option Is Best For You?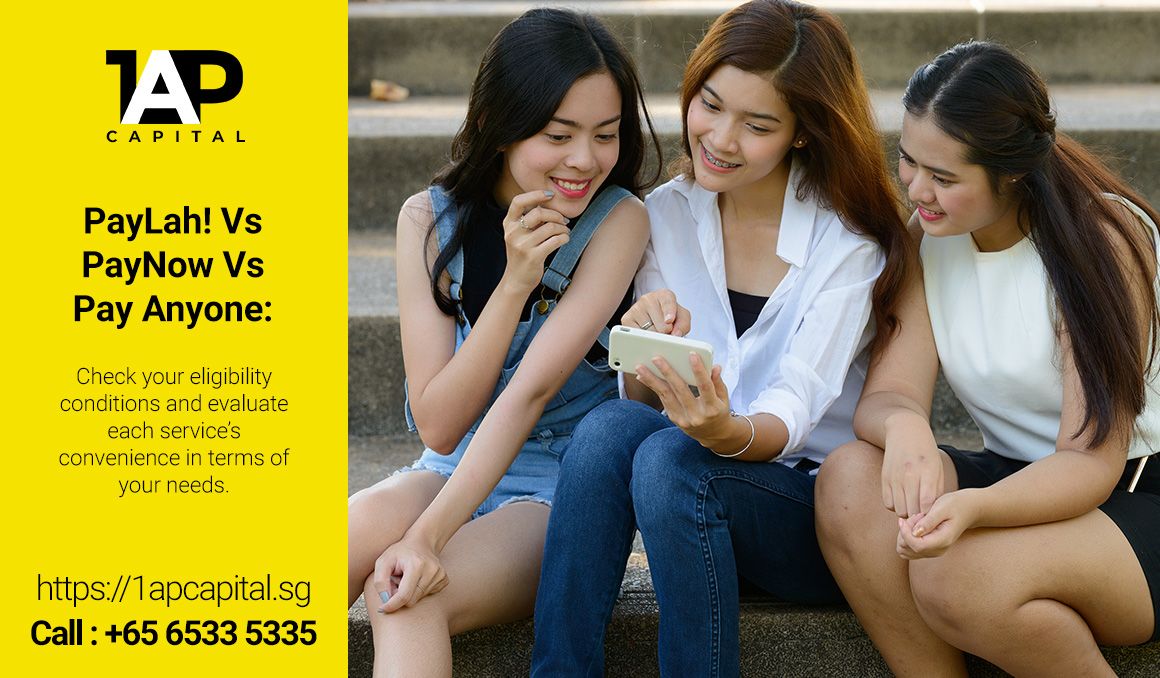 Now that you're here, you know how to register on these platforms, how they work, and what advantages each entails. You may still have doubts, though.
Here are the factors to consider when choosing PayNow vs PayLah! vs Pay Anyone:
Check the eligibility conditions to make sure you can sign up on a particular platform. For example, only Singaporean citizens and Permanent Residents are eligible for PayLah!. Conversely, only OCBC account holders can use Pay Anyone.
Evaluate each service's convenience in terms of your needs. Consider how much effort you need to put forth when transferring/ receiving money.
Check whether your favourite vendors are using it. If you're sending/ receiving money from specific government organisations, make sure they work on your platform.
Consider the extra perks and discounts. Do these trump versatility and ease of access? Do your favourite merchants offer significant rebates? Do you like taking part in competitions to win prizes?
With that in mind, you might get more advantages with PayLah! and Pay Anyone if you have open accounts at these banks. That's because these apps boast significant rewards, prizes, and promotions for debit account holders. Besides, you can use both services to transfer money to other people's PayNow accounts.
PayLah's unique selling proposition is the auto top-ups so that you always have money in your account. Pay Anyone's is withdrawing cash from any OCBC ATM with your app.
However, PayNow is the easiest to register for because it's already included in your online banking. Most companies and government agencies are using it, and you won't have to download any app. So, if you don't have an OCBC or DBS account and don't care about perks, PayNow is an excellent choice. Plus, you can receive money from PayLah and Pay Anyone users anyway.
Another argument in its favour is our government's support. With such an extended use in Singapore, PayNow is bound to last for ages.